Prerequisites
You must be a Twingate Administrator on the Network/account you wish to delete.
All Administrators listed for the Network/account will need to confirm this request.
Process
Visit our Tenant Deletion Request form to proceed with the request to delete your Twingate Network/account.
Note: you do not need to be signed in to send a deletion request, which will present as in the screenshot below.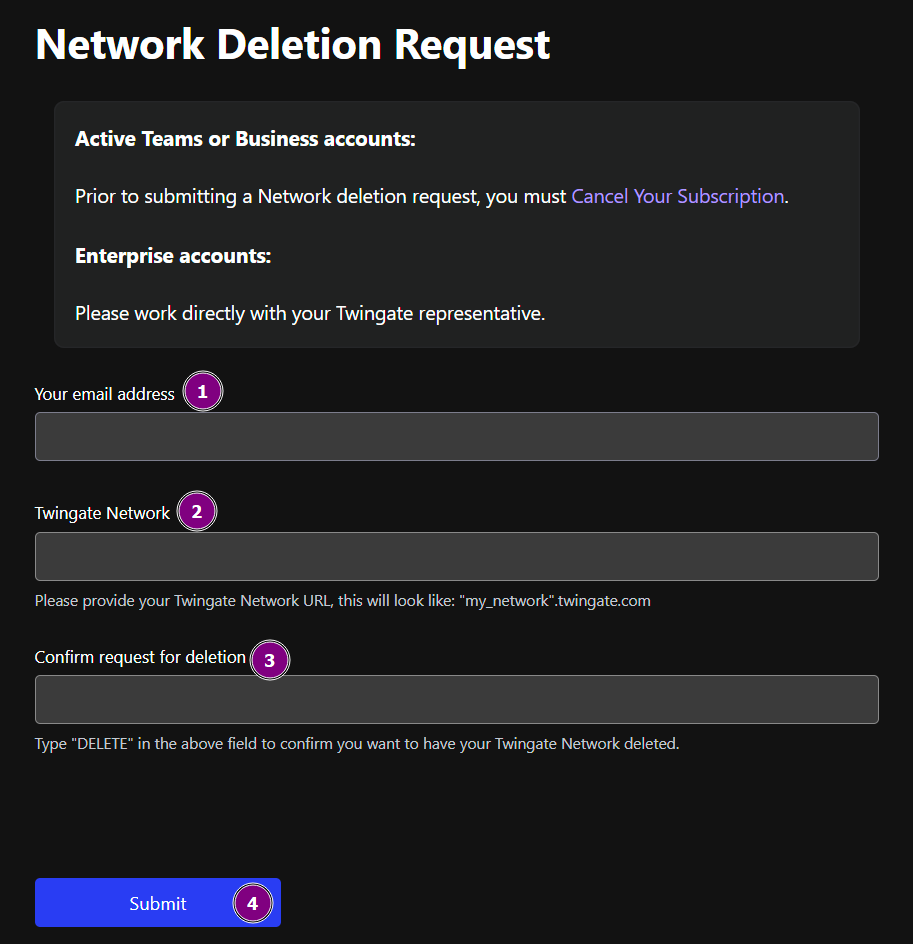 Enter the email address of your Twingate Administrator in the section Your email address
Enter the full URL of your Network/tenant (name.twingate.com) in the section Twingate Network.
Type DELETE in the section Confirm request for deletion to confirm you wish to delete your Twingate Network/account.
After reviewing the details and making certain they are correct, send the request using the Submit button.
You will then see a message, usually on the top right-hand side of your screen, confirming that the request has been received.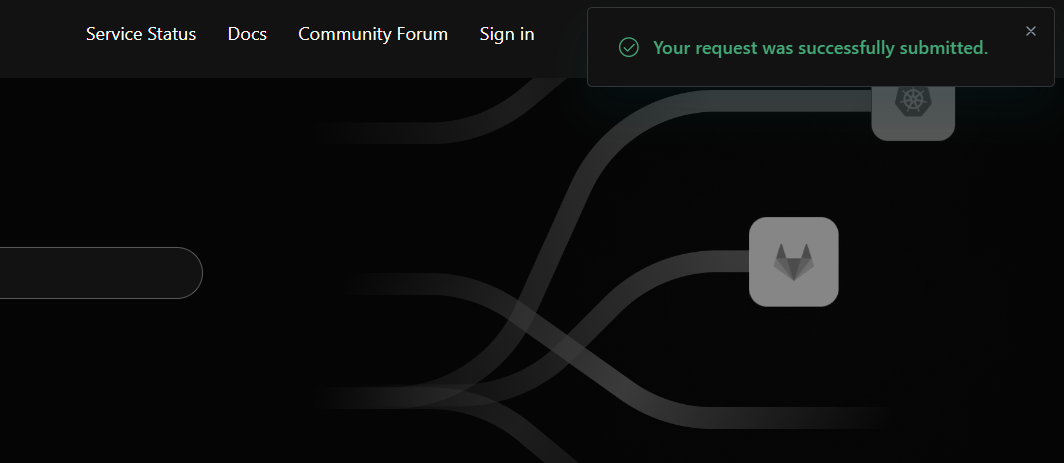 To protect the safety and integrity of customers, the account will be reviewed prior to processing. Once the request has been verified, it will be queued for deletion. You will receive a notice once the Twingate Network/account has been deleted.